We've got pretty cool humans around here,
and they're the kind of people you want to meet.
Josh Holmquist
Born and raised in Burwell, Short Josh loves his wife and kids, wandering in nature, and exploring with the family. He's passionate about his people and loves seeing them excel at what they do.
Favorite drink: Single origin espresso.
Always ready to talk at josh@normalroasting.company.
Sara Holmquist
Sara is the CEO and marketing director of Normal, leading the way on the creative voice and vision of everything we do. That's just in her spare time, though, while she follows Christ, homeschools her four kids, bakes sourdough, and keeps her coffee mug handy at all times.
Favorite drink: Americano.
Josh Uden
From Kearney, Nebraska, Josh Uden (known around here as Tall Josh) is our head roaster and lifelong learner of coffee math. In coffee sourcing, roasting, and the science of it all, Tall Josh is our guy.
Favorite drink: Any weird, interesting, or obscure coffee you put in front of him.
Sharing coffee knowledge at roaster@normalroasting.company.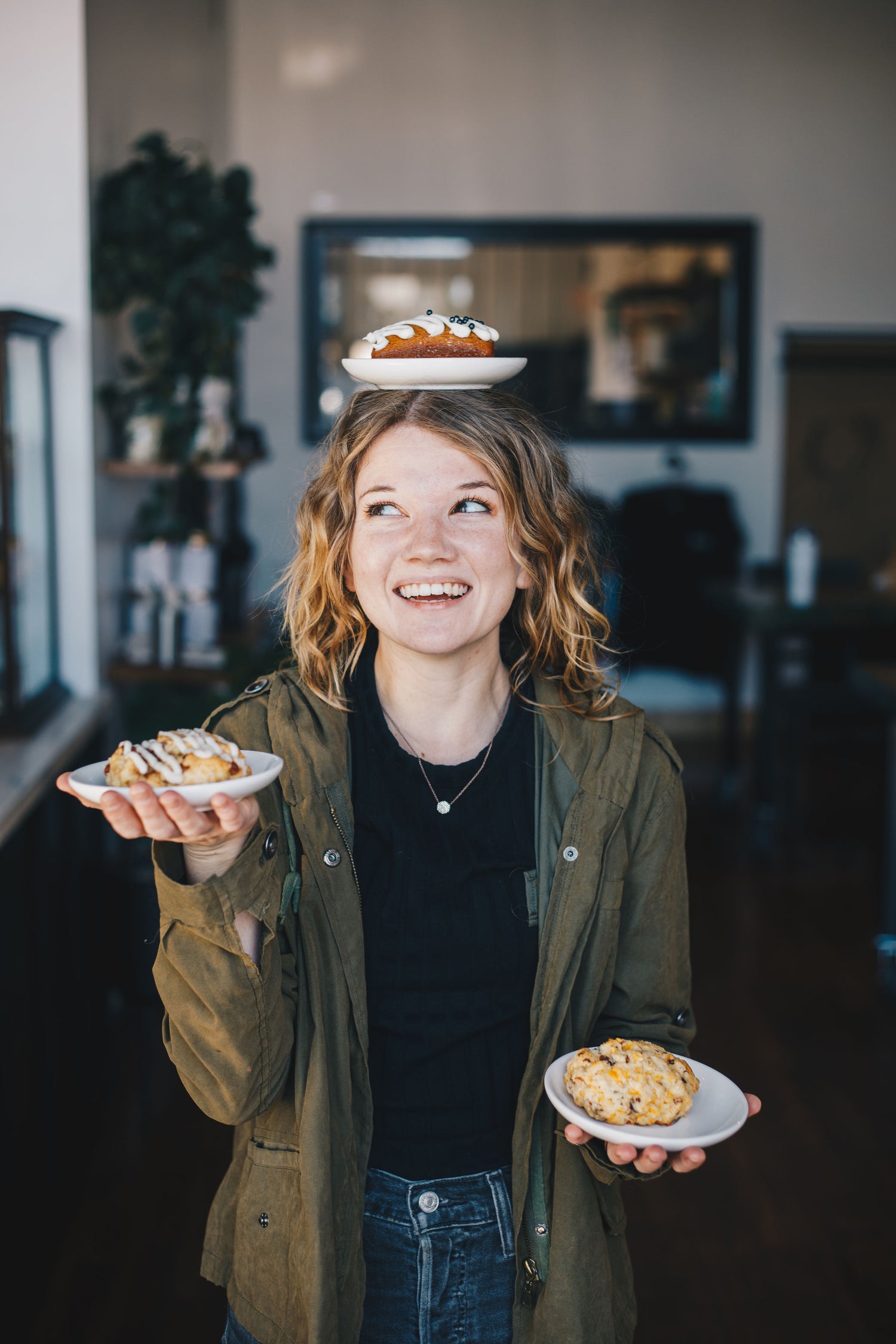 Zoë Uden
A local from Comstock, Zoë is our mastermind behind all seasonal drink recipes, and she's usually the friendly face behind the bar in the Coffee Lab. Plus, her own small business, Zoë Marie's Bakery, is the source of all our phenomenal baked goods in the Lab.
Favorite drink: An iced coffee, especially an Ethiopian! Or, if feeling extra, a tiny oat milk mocha.
Libby Kirschner
Originally from the river valley of the Platte (aka Kearney, Nebraska), Libby is the go-to gal for internal and external projects, wholesale infrastructure support, and marketing.
Favorite drink: A single origin pour over or a honey + vanilla latte with a sprinkle of cinnamon!
Receive excessively polite emails from libby@normalroasting.company.